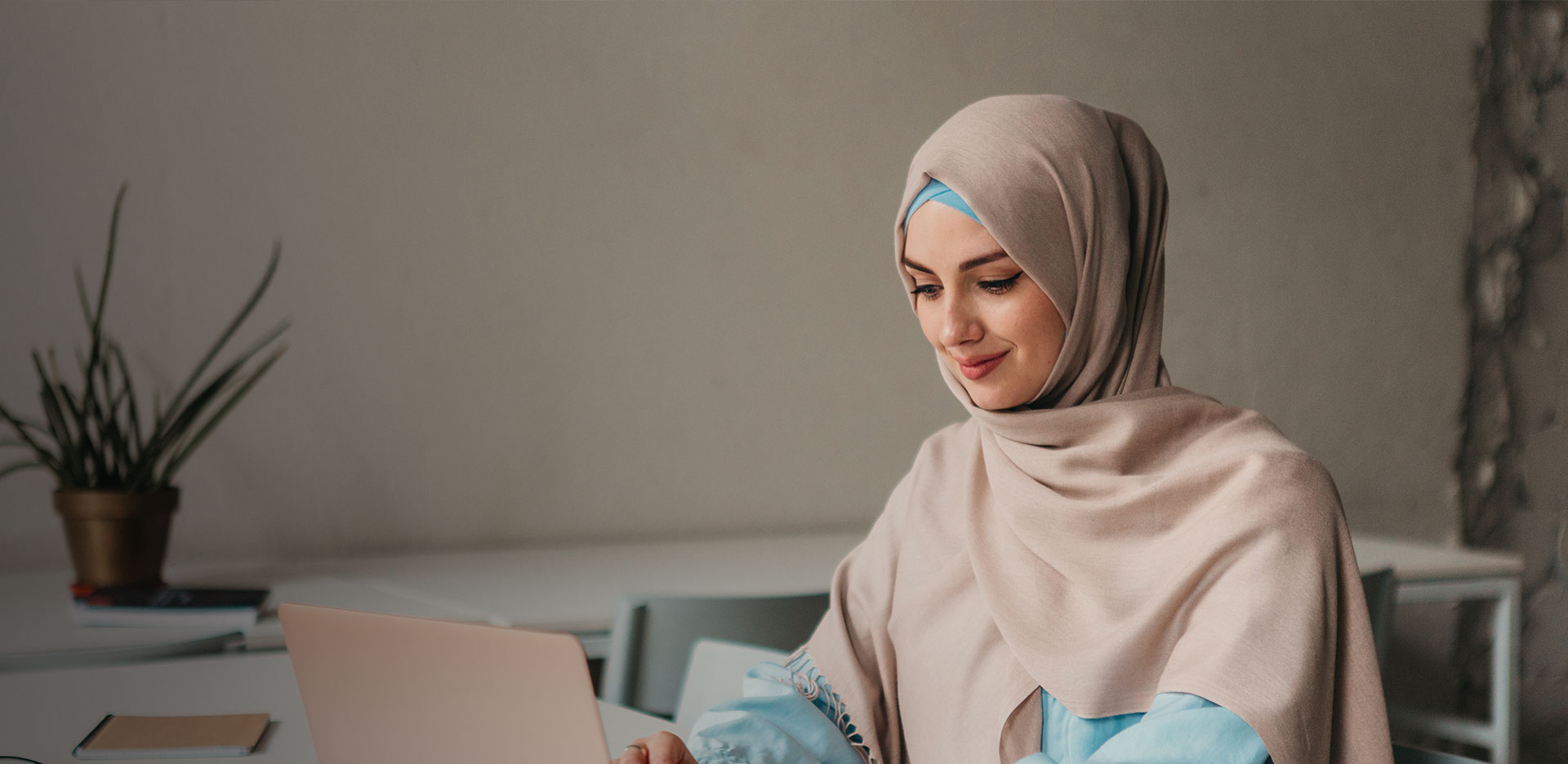 WHAT WE DO
Equipped with English and corporate Arabic language skills, your
employees and organization can operate locally and globally.
A globalized operating environment is a driver to enhance the language skills of your leadership team and employees. Internationally recognized language tests and certifications, such as IELTS, BULATS and specialist programs, upskill and help retain employees.
Our approach
Our consultative approach enables KGC to deliver language
training that prepares your workforce to operate globally.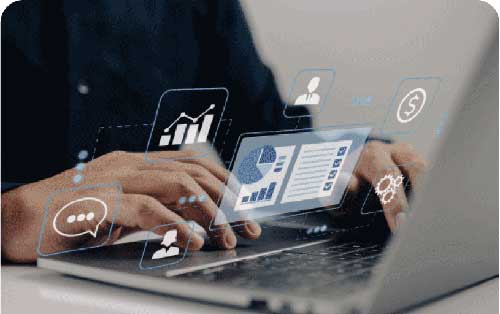 Assess
Your situations, challenges and objectives are unique. In the first stage of our partnership, we explore your objectives, existing capabilities and strategic context. We then partner with you to create a bespoke, data-driven training and development framework that details our deliverables and how we will support your journey.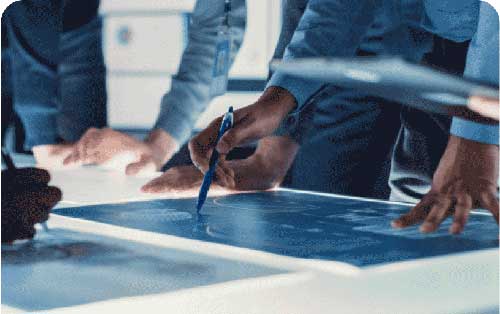 Design
We work with you to design the plan, skills and training materials needed to deliver your target outcomes. Collaborating with your teams during this phase is essential for your people to co-own and sign up to the resulting plan. When we know the precise resources, time and expertise needed, we create a detailed roadmap that we follow together for the duration of your organizational transformation.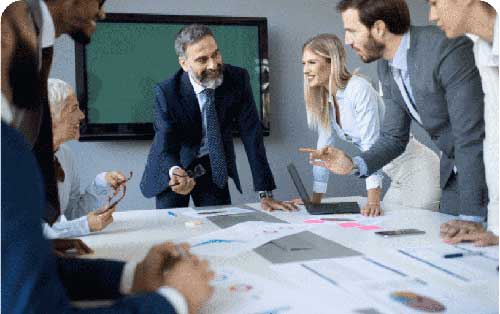 Develop and incorporate
Now we move into the implementation stage, rolling out the plans and activities that will achieve your training and development objectives. Whatever we are creating together — from training your leaders to achieving vocational certifications — we will work with you to customize and implement it to emerging requirements.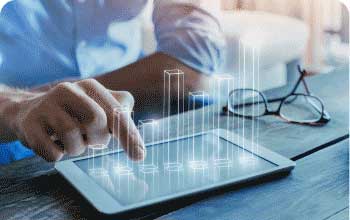 Implement and deliver
Let's be realistic. No training or consulting solution fully survives its first stages of implementation and delivery – the real world moves too fast. Your success depends on how well we planned for this change during stages 1 and 2, which we do. We then support the delivery of your plan.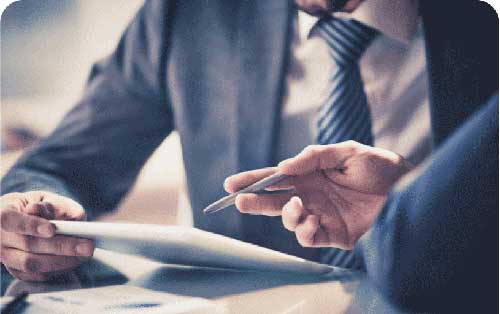 Review and evaluate
We help you to monitor, review and evaluate results to understand your customized training and development program's performance. Together, we make sure we understand what worked well, and less well, and embrace these lessons in the next cycle of planning and implementation.
LANGUAGE TRAINING AND CERTIFICATION PROGRAMS
MAKE SURE YOUR EMPLOYEES SPEAK THE LANGUAGES
THEY NEED TO OPERATE GLOBALLY
English Language
General English
English language assessment
Academic English
Business English
IELTS preparation
Arabic Language
Corporate Arabic Business Communications
Corporate Arabic for Leaders
Special purpose English
English for Medical Interpreter
English for HR
English for Accountants
OUR CLIENTS
We help transform organizations through

customized language learning programs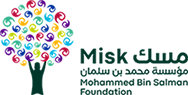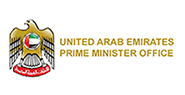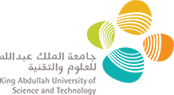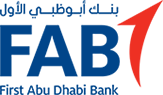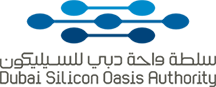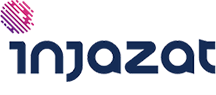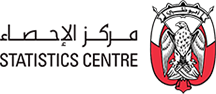 INSIGHTS & EVENTS
Learn, be inspired and motivated by

original and innovative thought leadership
Read More
Feature Blog
How Executive Coaching Can Improve Your Business
Gone are the days when coaching was viewed as 'asking for help' and was therefore somewhat stigmatised by leaders who didn't want to be considered weak or incapable.
Read More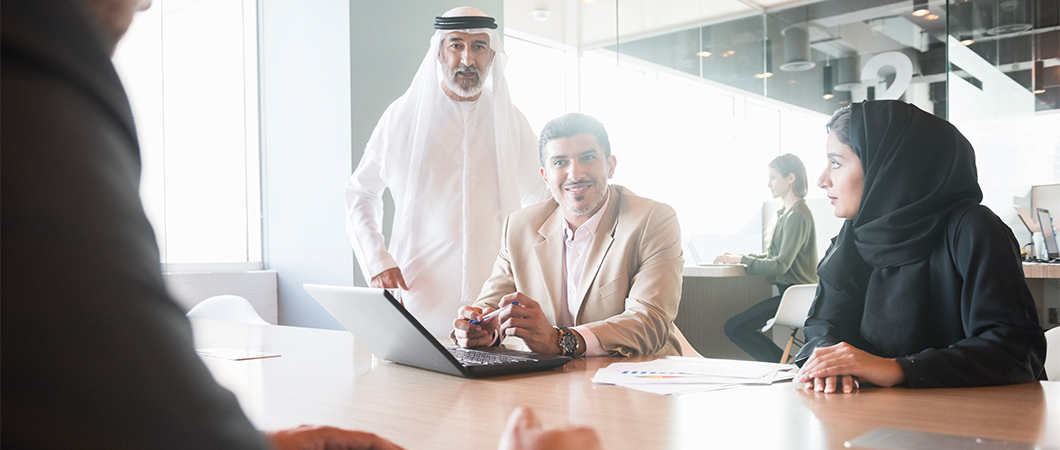 FAQ's
How can we help you
Language training for employees is crucial as it enables organizations to operate globally, expand their reach and engage with more diverse stakeholders.
Training programs can develop various language skills, including general proficiency in English, business English, corporate Arabic business communications, English for medical interpretation, English for HR, academic English, and specialized English for specific purposes like accounting.
Language assessments, such as the International English Language Testing System (IELTS) and the Business Language Testing Service (BULATS), provide a standardized measure of language proficiency and can be used to test an employee's language skills.
Language training programs offer employees the opportunity to upskill, improve their language proficiency, and earn globally recognized language certifications. This supports professional growth and career advancement and increases their value to the organization, which helps improve retention.
Partnering with international institutes, such as The British Council and Pearson, ensures access to high-quality language training programs, recognized certifications, and experienced language developers and trainers.
Business English training focuses on developing language skills specifically for professional and corporate communication. This training improves an employee's ability to engage effectively in business interactions, negotiations, presentations, and written communication.
Yes, language training programs can be customized to cater to specific industries or job roles, ensuring that employees acquire the language skills relevant to their professional needs.
Language training improves cross-cultural communication, bridges language barriers, and facilitates effective collaboration and understanding among employees from different countries and regions.
Yes, globally recognized language certifications validate an individual's language proficiency, enhancing their credentials and creating opportunities for professional growth, career advancement, and global mobility.
Organizations can access language training programs by partnering with us and enrolling in the programs offered. These programs may be delivered through classroom training, online modules, blended learning approaches, or one-on-one coaching sessions.